Terra Linda High School


Class Of 1980
In Memory
Greg Spence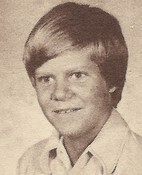 Gregory Stuart Spence

February 7, 1962 - April 19, 2009

Gregory Stuart Spence, beloved son of Joan E. Spence of Tiburon and G. Stuart Spence, Jr. of Sonoma, passed away in Cambridge, England on April 19, 2009. He was 47.

Greg is survived by his sister, Deborah (Debbie) Fleckenstine of Littleton, Colorado and Melinda (Mindy) Spence of Novato. He is also survived by his brother-in-law, Van Fleckenstine, and nieces, Chelsea and Randi Fleckenstine, as well as extended family members.

Friends and family are cordially invited to attend a funeral mass for Greg at St. Hilary Church (not Old St. Hilary's Landmark), 761 Hilary Drive, Tiburon, on June 5, 2009 at 10:30 a.m., immediately followed by a celebration of his life at the San Francisco Yacht Club in Belvedere. The family requests that donations be made in Greg's memory to: California Pacific Medical Center Foundation, c/o Robert Gish, M.D., Liver Program Fund #2572295 at 1255 Post St., Suite 700, San Francisco, CA 94109.
Please share your memories of Greg.